Safe. Focused. Efficient. High Quality.
Over 20 Years of Experience
NGE has over 25 years of experience serving DOTs, municipalities, utility providers, and contractors. We have a specialized fleet of clearing equipment including multiple high horsepower excavator tree grinders (Shinn Cutters/Pro-Grind Mulchers), a tracked Sennebogen 718, multiple tracked dedicated mulchers, and a Jarraff All-Terrain Tree Trimmer.
In addition to the specialized clearing equipment, NGE has a fleet of traditional earthmoving equipment enabling us to perform access road construction, site grading, and right-of-way restoration.
NGE's employees are our strongest asset. Everyone at NGE, from the office to the field, has vast experience working in the specialized utility clearing and grading sector. We understand the high attention to detail that must be carried out daily to execute a safe, focused, efficient, and high-quality manner.
Department of Transportation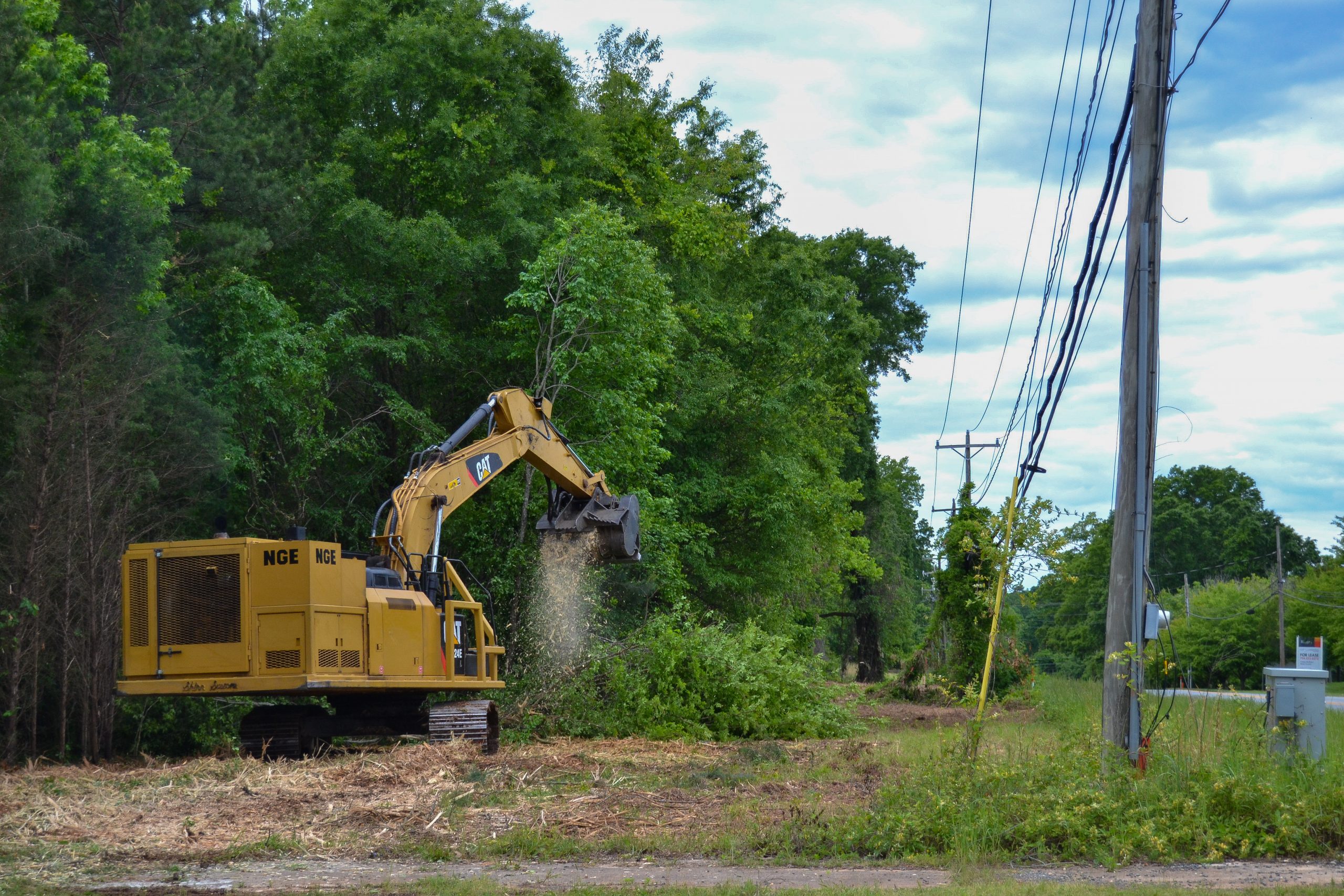 We serve various types of industries
NGE Services, Inc. assists large businesses and government-funded corporations with all their clearing needs. View a list of the industries we serve below!
Do You Want to Work With Us?
NGE Services is committed to providing you with the proper solution for your needs. Feel free to give us a call or send us an email for more information.